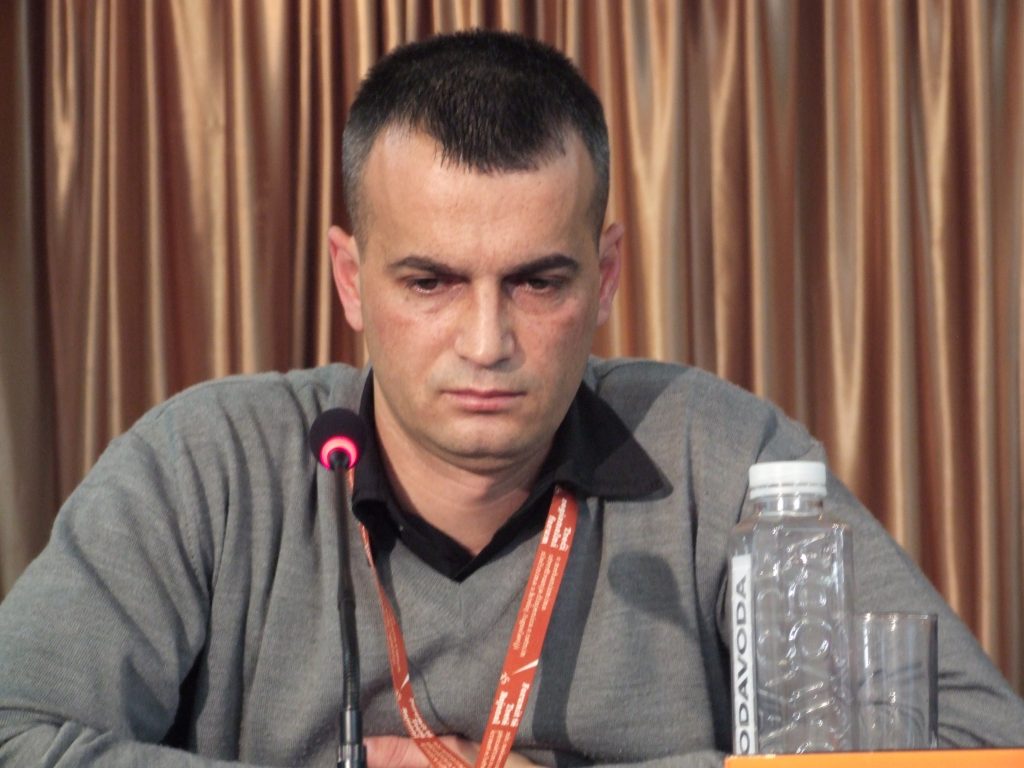 Bekim Gashi is from the village of Trnje, in the municipality of Suva Reka, Kosovo. On March 25, 1999, members of the 549th Brigade of the Army of Yugoslavia killed at least forty villagers from Trnje, among whom were Bekim's mother Hyra and four sisters: Selvete, Luljeta, Blerta and Lumtrurije. Their bodies have not been found. For the war crime in the village of Trnje, the War Crimes Prosecutor of the Republic of Serbia issued an indictment against two officers of the 549th Brigade. The trial has not yet commenced.
"I do not know if you can imagine my mental state, but if only for a second you can glimpse into my soul, you will feel my pain; for me this is the greatest pain in the world. I and all Albanians want to live in peace and we want to have good neighborly relations with the Serbs. This also obliges the Serbian state and people of Serbia to apologize for the crimes, for the terror and barbarism against the Albanian people", Gashi said during his testimony at the Tenth Forum for Transitional Justice.
At the Third Regional Forum held in Belgrade on February 11-12, 2008, Bekim Gashi testified in detail about the plight of his family. The events described by Gashi were recounted before the Hague Tribunal, during the trial of Slobodan Milosevic, by a protected witness K-41, who was one of the perpetrators of the massacre in the village of Trnje, in which Gashi's family suffered.
The transcripts of Gashi's testimony from the Third and the Tenth Forum for Transitional Justice, as well as the transcript of the witness statements by K-41, are available in Serbian language.
A video recording of this testimony is available in Albanian and Serbian languages.
Bekim Gashi's testimony-Third Regional Forum
Transcript of the testimony of protected witness K-41
Bekim Gashi's testimony at the Third Forum for Transitional Justice, first part:
Bekim Gashi's testimony at the Third Forum for Transitional Justice, second part:
Bekim Gashi's testimony at the Third Forum for Transitional Justice, third part: